Exclusive
Britney Wants To Know When Conservatorship Is Going To End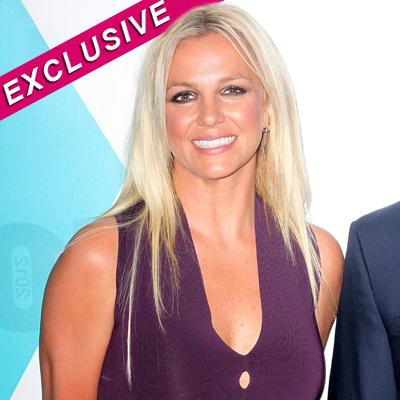 Radar Assistant Managing Editor
Britney Spears is eager to regain control of her life and has been asking her court-appointed lawyer when her conservatorship will finally end, RadarOnline.com is exclusively reporting.
There will be a routine hearing on Thursday morning to seal the Toxic singer's medical records, and Spears is eager to put this chapter of her life behind her and move on.
"Britney very much wants the conservatorship to end, she doesn't understand why it has gone on this long," a family source tells RadarOnline.com. "Britney is now a judge on a national hit television show, which will be live when it airs this fall. Britney feels she is ready to regain control of her life now.
Article continues below advertisement
"Britney's dad, Jamie, has conservatorship of her personally and professionally, and this has been going on now for almost four-and-half years. When she signed on to become a judge for The X Factor, Simon Cowell suggested that Jason Trawick become one of her conservators because Jamie didn't want be on set with Britney. Jason is basically in charge of Britney's life now, and Jamie hasn't lived with her in a years. Britney's doctors just don't feel she is ready for the conservatorship to end though, as she has a very complicated mental health diagnosis. However, Brit is hopeful that once she proves herself on X Factor this will be the impetus for the conservatorship to end."
Among the housekeeping items that will be heard during the legal proceedings on Thursday will be allowance of fees requested by Jamie Spears and Brit's court appointed attorney, Samuel Ingham, along with a motion to seal Brit's medical records. Interestingly, there is a review hearing scheduled for July 21, and sources say that how Britney is dealing with her new gig could be central to the proceedings.
Article continues below advertisement
"Brit could absolutely be in court at that time," the source says. "The judge wants to make sure that Britney is handling the stress of her new job appropriately. Remember, Britney could absolutely petition the court to attempt to end the conservatorship, any of the interested parties could also do so. The only person that can formally end the conservatorship though is the judge and she has to be convinced by the most important people in Britney's life, her medical doctors, that it's the best thing to do. Britney is grateful to her dad for giving up his personal life to save her but she wants to stand on her own two feet now."