Britney Spears Former Home Needs '$2 Million In Renovations,' Says Buyer's Agent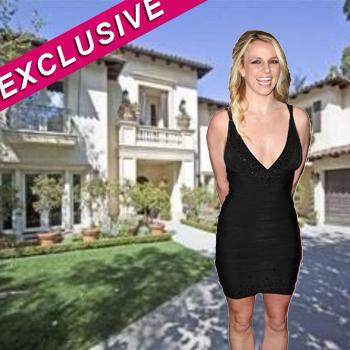 The court had to approve the sale and the buyer got a bargain, but now comes the hard part for the couple who purchased Britney Spears' infamous "meltdown" house.
"It was an amazing deal for my client," Josh Altman of the Bravo show Million Dollar Listing tells RadarOnline.com exclusively when we spoke to him at the On The Go Beauty Mother's Day Celebration in Beverly Hills.
As we previously reported, the Beverly Hills house Britney bought fully furnished on a whim for $6.75 million in 2007, sold for $4.235 million late last month. Escrow closed on Friday.
Article continues below advertisement
"The man who purchased the home was an Australian real estate agent," Altman says.
"The buyers love their new home, but can't wait to paint over and an enormous mural of the South of France covering the entire living room wall. The house needs a lot of work, and my clients plan on putting in at lease $2 million in renovations"
Britney moved out of the house when her father took over as her conservator, and it has been sitting empty -- and for sale -- ever since as the real estate market declined.
"Britney took a major loss but you just have to remember in real estate, you win some you lose some," Altman says, "and in this case Britney lost. But let's face it, it, it is Britney Spears, she'll be just fine."
Britney is now living in a rented mansion just outside of Los Angeles and is engaged to marry former agent Jason Trawick.
RadarOnline.com broke the news that Spears is joining Simon Cowell on The X Factor in September, with a contract worth $15 million a year.