America's Got Talent: Howard Stern & Co. Find Booms & Busts In Las Vegas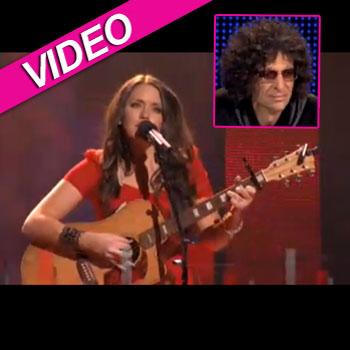 Article continues below advertisement
"She's original sounding, really moved me, good song choice," the King of All Media said. "We've got a lot of tough decisions."
Howie pondered if America would be ready to embrace an act so unique.
Also of note Monday was the return of Andrew De Leon, the Gothic-inspired teen who initially wowed in his Texas audition. Unfortunately, the Marilyn Manson clone did not fare well in his follow-up Monday after he stumbled on a high note in his act, prompting Stern to admit, "He blew it."