The 'Sex' Act That EVEN Howard Stern Found 'Offensive'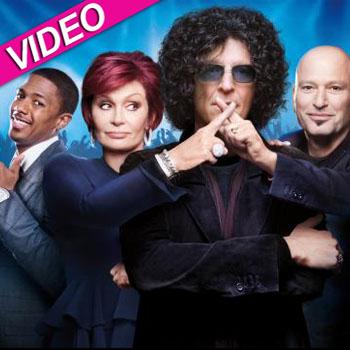 Yes, it's possible to offend Howard Stern.
In a montage of acts that failed to move the needle during America's Got Talent's recent auditions in Tampa, the King of All Media took umbrage with a bizarre talent one hopeful brought to the table: "air sex."
In the clip, the bearded man walked out on stage, proclaimed he's "an expert at the sport of air sex," and launched into a series of nasty gyrations, gestures and innuendoes on the primetime show.
Article continues below advertisement
"I'm the judge that gets offended by this kind of thing," Stern, who racked up millions in FCC fines during his terrestrial radio career, told the man. "It's highly offensive -- that's a 'No' for me."
Watch the video on RadarOnline.com
America's Got Talent airs on NBC Mondays at 8/7c and Tuesdays at 9/8c.