AGT's Stuttering Soldier: Warrant Out For His Arrest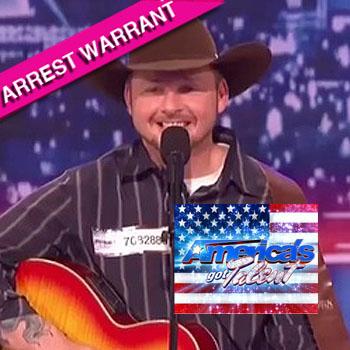 By Amber Goodhand - RadarOnline.com News Editor
America's Got Talent black sheep Timothy Poe just got knocked with another discretion made public — the singing military vet has a warrant out for his arrest.
Poe, 35, has been under a microscope since his audition aired Monday night in which he told America that while serving in Afghanistan in 2009, a grenade went off and he sustained a brain injury that left him with a pronounced stutter.
Article continues below advertisement
His story, along with the photo he provided to the NBC show of himself in uniform, is allegedly false.
And now The Daily has uncovered an arrest warrant in Denton County, Tex. stemming from a 2002 misdemeanor assault charge against a family member.
The paperwork isn't available, but the publication confirmed the warrant through the county's district attorneys office spokesperson Lou McCarroll.
The case is still pending — and it appears Poe failed to appear at numerous postponed arraignment dates, the last one being on August 2, 2004.
As RadarOnline.com exclusively reported on Thursday, America's Got Talent execs are scrambling to repair the damage Poe has done to their reputation as a fair and true talent competition.
"Almost everything this guy told the show was a lie. But America's Got Talent has their bases covered and didn't do anything wrong," the insider told us.
"The show can't possibly check out the story of every individual that tries out. But they certainly don't like to be lied to and execs are not at all happy that Tim has cast a negative notion on the family show."
Article continues below advertisement