Stuttering Vet Gets Standing Ovation On America's Got Talent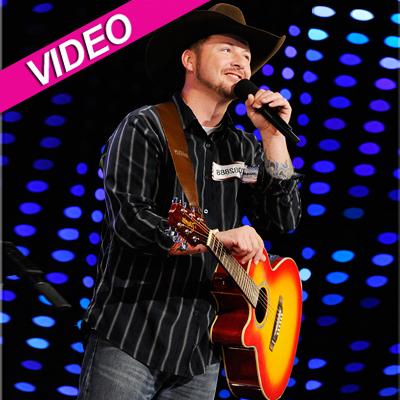 Everything bigger in Texas, but is the talent?
America's Got Talent rolled into Austin on Monday night's episode of the NBC's hit talent search, and while several acts stood out, one stole the show.
Tim Poe, a 35-year-old war veteran, strolled onto the stage with his guitar in hand. When he spoke to the judges, it immediately became clear that he has a serious stutter. It turns out Poe's speech impediment is due to a brain injury he suffered while serving in Afghanistan. Once the music starts, however, his stutter vanishes as he sings a country song, and in the end, he's rewarded with a standing ovation!
Article continues below advertisement