6-Year-Old 'Superstar' Blows Away Judges On America's Got Talent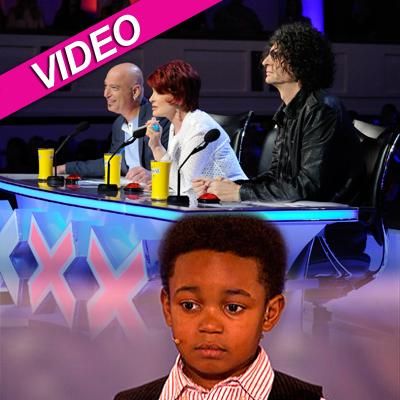 Tuesday's edition of NBC's America's Got Talent came from St. Louis, where judges Howard Stern, Sharon Osbourne and Howie Mandel served as gatekeepers to the West for those hoping to win the show's $1 million grand prize and the chance to headline a Las Vegas production.
Among those hoping to make it past the Arch:
Isaac Brown, a beyond-adorable 6-year-old who sang the Jackson 5's I Want You Back, and impressed the judges enough to get a pass to Vegas.
Article continues below advertisement
"You're a superstar!" an impressed Howie told the lad, while Howard told him, "I love you already and I just met you."
"Very few people have star quality -- and you have it," a stoic Sharon told the tot.
Then there was Spencer Horsman, a 26-year-old magician who wrestled out of a straightjacket while being dangerously dangled upside down by a giant claw; after escaping the deadly conundrum, he was given a pass to Sin City.
"It was really amazing what you did," an impressed Howard told the gutsy performer.
On the lighter side, there was Tom Bonham, a puppeteer short on shtick as he performed a ditty to Somewhere Over The Rainbow with his shabbily-crafted array of puppets.
"I believe that no good would come out if this … so I'm gonna have to send him home," the King of All Media said after thinking it over.