Saudi Arabia's 'Buraydah's Got Talent' Bans Women, Singing & Dancing!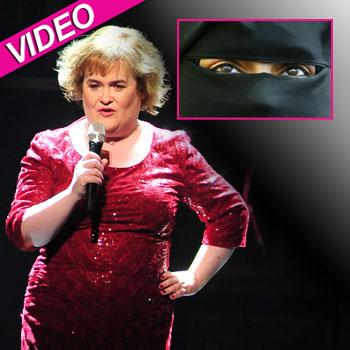 By Debbie Emery - RadarOnline.com Reporter
America's Got Talent shines the spotlight on some of the most promising (and sometimes unusual) singers, dancers, comedians and magicians, and now, Saudi Arabia is boasting a similar show -- but like so many aspects of the Middle East, the concept and regulations are very different than in the U.S.
On Buraydah's Got Talent, not only are women and children banned from entering the competition, but singing and dancing are also not allowed on the show that is based in the capital city of the Al-Qassim Province where locals follow the ultra-conservative Wahhabism branch of Islam.
Article continues below advertisement
Instead of pop musical medleys and outrageous tricks, the contestants will be permitted to perform religious chants, recite poems and engage in sports events, reported ArabNews.com, and they will be judged in the open air before a jury comprising of a poet, a television producer and a TV presenter.
It is a stark contrast to the creative, colorful and downright wacky acts that viewers around the world witness on the other 39 spin-offs of Simon Cowell's British show, including Arabs Got Talent, which airs on Dubai-based Saudi television group MBC.
MORE ON:
America's Got Talent
A Saudi group was among the finalists on that more liberal version, while an Egyptian satirical poet took home the grand prize of 500,000 Saudi riyals ($133,000) and a Chevrolet car.