Suzanne Somers 'Feeling Back To Her Old Self Again' Following Breast Augmentation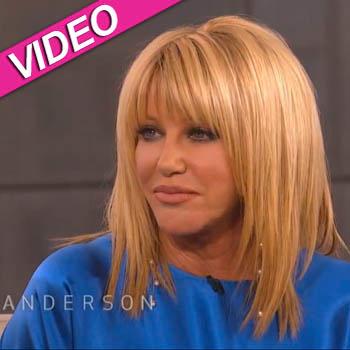 Article continues below advertisement
"At the time when they took my breasts I didn't want implants, I didn't want a foreign object in my body, I didn't want to do what they call a tram flap, which is where they cut a woman from side to side, at her hip take a muscle and blood vessel and move it up here, there's no feeling," she said. "I heard about a doctor in Japan, at the University of Tokyo, who had successfully regrown the breasts of over 400 Japanese women who had lost their breasts to cancer."
Somers explained the complicated ins-and-outs of the procedure.
"They took fat from my stomach, whipped out my stem cells, separated them, cleaned them and discarded the weak ones. They took the strong ones put them in a small amount of that fat they took from me, injected the concoction into this breast and 'Poof!' They made it the size of the other one, it has feeling, it's soft, there are no scars.
Article continues below advertisement
"I think it's the most incredible exciting thing to happen in breast cancer in a long time."
Somers' new book, Bombshell: Explosive Medical Secrets That Will Redefine Aging, is in stores now.