Newlywed Loses Husband To Cancer Just Six Weeks After Their Wedding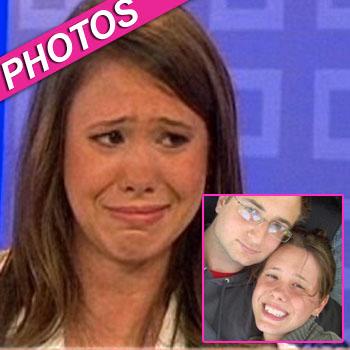 A woman married the man of her dreams and her best friend since college, only to have him die just six weeks after she walked down the aisle.
Bethany Schmidt met future husband, Ryan Smith, when they were both students at the University of Oregon in 2005, and after graduation they moved into a small one-bedroom apartment in Eugene, where she got a job in graphic design and he worked in finance.
Article continues below advertisement
The smitten girlfriend said Ryan "knew he had it in the bag" from the beginning, and the young couple decided they would get married two years down the road.
Sadly time was not on their side, and "in January 2011, Ryan was diagnosed with a very rare form of cancer & began treatment immediately. We stuck together," Bethany, now 25, wrote on the website that she made as a tribute to her lost love BethanyRyanSmith.com.
Smith was suffering from a rare and aggressive form of testicular cancer that was unaffected by chemotherapy and had developed a large tumor in his colon.
Despite the devastating blow, the couple was determined not to put their dreams on hold and on July 1 while on a weekend trip to visit Bethany's parents in Bend, Ryan dropped down to one knee and asked her to marry him. "I dropped to both knees and said yes," she said.
Article continues below advertisement
What followed was an intensive course of chemotherapy, surgery and endless hospital visits, which were made a little brighter by an adorable kitten they adopted. "We named him Boots, he became our constant little companion, even in the hospital," Bethany wrote.
In November, Ryan's doctors decided enough was enough. "After three different intensive chemotherapies, a major surgery at USC in LA, lots of doctors, and too many nights in the hospital, Ryan's treatment was discontinued. We were told there wasn't anything else we could do and his prognosis was about six months," she said.
The only thing left to do was to tie the knot and make their relationship official, so they set their wedding date for two months away, but when the groom's health took a turn for the worse and his organs began shutting down, they were forced to speed up the process.
"With three days notice and the incredible help of friends, family, and some dear angels we were able to do the thing we wanted to most: We got married. We held a small ceremony on December 11th in Bend, Oregon," wrote Bethany.
Article continues below advertisement
Tragically, the end was not far away, and on January 18 Ryan, 24, was admitted to the hospital with symptoms they could not control at home.
"I stayed next him in his hospital bed until he passed in the early hours of January 24th," revealed his grieving widow, who calls her late husband: "the most wonderful person I have ever known."
RELATED STORIES:
Bride Who Faked Cancer To Cash In For Dream Wedding Has To Pay Back $13,000