Suzanne Somers Has Experimental Breast Reconstruction Procedure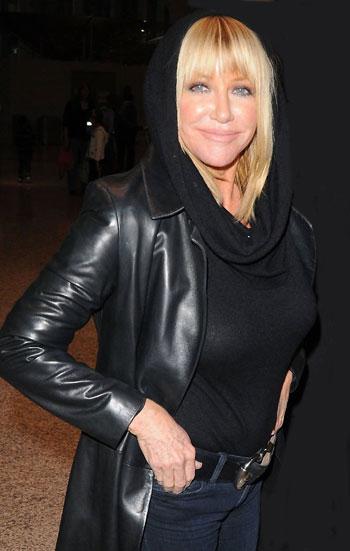 Breast cancer survivor Suzanne Somers has revealed she's had an experimental stem cell procedure which helped restore her famous bust line.
The 65-year-old TV icon, best-selling author and home shopping mogul was diagnosed with breast cancer in 2001 and underwent a lumpectomy and radiation which she says left her with a less than perfect chest.
Somers said that in the years since her surgery, she had a double D cup on one side and a B on the other.
Article continues below advertisement
Then she heard about Japanese surgeon, Dr. Kotora Yoshimura, who in 2004 developed stem-cell breast reconstruction.
"I invited him over to Los Angeles to see if we could work together," she told People magazine.
"He examined me. I kept saying, 'Bet you've never seen these big American whoppers before'."
The Three's Company star decided to give the procedure a go, but wanted to do it in the U.S., and last August she helped launch a clinical trial which has been approved by an independent medical board.
Her surgery involved Los Angeles plastic surgeon, Dr. Joel Aronowitz, removing fat from her stomach via liposuction and then harvesting stem cells from half of it and combining it with the remaining fat.
The mixture was then injected back into her smaller breast to fill it up to a C cup. Somers then had the larger breast reduced.
"This whole thing is a win-win," she said of the 2 1/2 hour procedure.
"It's tempting to go without a bra now, but I won't for my grandchildren."