Exclusive
Mob Wives Star Renee Graziano Ready For Love And On The Prowl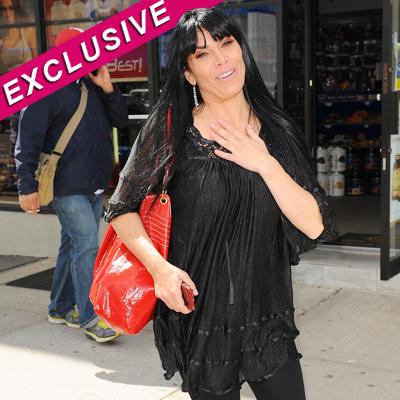 Now that she is getting her bikini body back thanks to reconstructive plastic surgery, Mob Wives star Renee Graziano is ready to put it to good use, RadarOnline.com is exclusively reporting.
"I am looking for a real man," the loud-spoken Italian-American told RadarOnline.com in an exclusive interview.
Renee already has a strict check list of what her potential love interest should have going for him. "He has to work, have faith in God, be respectful, and have manners," she revealed.
Article continues below advertisement
"It would be great if he had a great bank account but it's not about money," explained the 44-year-old divorcée, adding: "But don't knock on my door if you are broke!"
Renee is not known for her good luck in love, with ex-husband Junior Pagan making a deal with federal officers that implicated his father-in-law to avoid serving jail time for armed robbery and brandishing a weapon.
"It literally felt like somebody broke my chest, took my heart and pulled it out of my body," said the reality star, whose dad is crime boss Anthony Graziano.
Now she is putting her past and her deadbeat ex (who is currently in the witness protection program) behind her and looking forward to the rest of her life.
"I want to grow old with someone," Graziano told RadarOnline.com, revealing details on her dream man.
"I have a cookie-cutter look – tall, dark and handsome. I want 6 feet and taller, I want to feel like a damsel in distress and like to have my prince. Or a king or emperor, but we can mould him!"