Exclusive
Pregnant Man Buys Girlfriend A Diamond Ring, They're Living Together, Has Kids Calling Her Mom!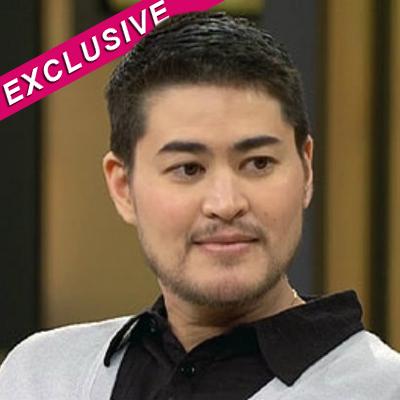 Pregnant Man Thomas Beatie is getting really serious with his new girlfriend, so much so that RadarOnline.com has exclusively learned he just bought her a large diamond ring, they're living together, and he's even having his three children call her "mom!"
Thomas, 38, and his wife Nancy recently separated because he began a relationship with Amber Nicholas, 42 -- the director at a Tutor Time daycare center in Phoenix where his children formerly attended -- and Nancy is furious over it.
Article continues below advertisement
"Amber's wearing a big diamond ring that Thomas bought her on her right hand, but plans to move it over to her left hand as soon as his divorce goes through," the insider said, noting it was a sign of his dedication to her.
"Nancy is losing her mind over this, and it's a pretty big blow to her that Amber is now living in the house that she once shared with Thomas and he's having their three children call this new woman mom!"
But the insider tells RadarOnline.com that Thomas wants to completely eliminate Nancy from his life. He loves that Amber is head over heels for him, and she brags about their relationship to anyone who will listen.
"Amber talks about Thomas as if she won a prize or something," the source said.
"And she's not afraid to brag about everything -- including their sex life!"
As RadarOnline.com first reported, Thomas recently completed his full female-to-male transition, which Amber is privy to and Nancy has not yet seen.
Article continues below advertisement
"Thomas and Amber began their relationship before he and Nancy had even split up," the insider told RadarOnline.com.
"Because of the conflict of interest, Thomas now takes his children to a different Tutor Time location, but he stops by Amber's work all the time so the two can have lunch together."
"One time Nancy showed up to the daycare center unannounced so Thomas snuck the kids out the back door and into Amber's car. Nancy freaked out and went around the back to block the car in!"