Exclusive
EXCLUSIVE: 'Pregnant Man' Due To Give Birth Any Day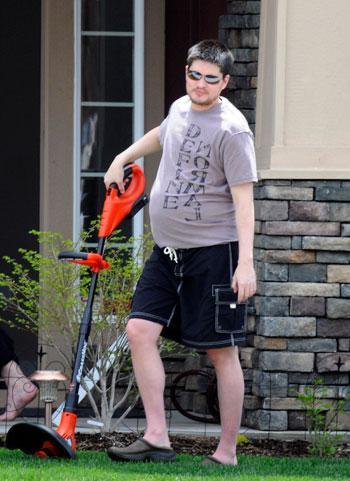 The famous 'pregnant man' is going to be a father for the third time and is due to give birth to a new bundle of joy at any moment, an insider exclusively told RadarOnline.com on Friday.
Transgender male Thomas Beatie shocked the world in June 2008 when he became the first man to have a baby – and he is about to do it again.
"He's full-term now and passed his due date," said a source close to the family.
Article continues below advertisement
Christina Applegate Is Pregnant!
Beatie and his wife Nancy currently have two kids, daughter Susan, 2, and son Austin, 1, and the family is excited to expand their brood.
In his former life as a woman, Beatie was a beauty queen in Hawaii named Tracy. He had sexual reassignment surgery in 2002 but kept his female organs in the hope of one day becoming a parent.
That dream came true two years ago when he welcomed his daughter by natural childbirth.
The happy couple hasn't found out the sex of the latest baby because they want to be surprised. "They have two different names prepared – one for a girl and one for a boy."
Katie Holmes On "The Kennedys"
With two young children already, "They have everything they need for the new addition," said the source.
In preparation for the big day, "Nancy has been nesting and Thomas has been resting."