Pregnant Man Thomas Beatie Splits From Wife, Has Final Female To Male Surgery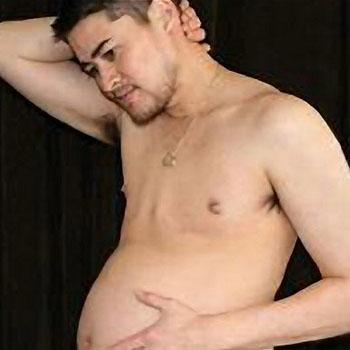 Pregnant Man Thomas Beatie has split from his wife of nine years.
The transgender male announced Thursday that he and Nancy, 49, were no longer together during a taping of TV show The Doctors.
Beatie, 38, made headlines when he became the first known legal man to give birth back in 2008, to daughter Susan, and has since had two more children; Austin, nearly three, and Jensen, 21 months.
Article continues below advertisement
He also revealed that he has had his final female-to-male gender reassignment surgery.
"Nancy hasn't seen the new me yet," he said on the show and explained that their relationship had been rocky. "Like all marriages, we have our ups and downs, and we're going through a rough patch right now," he shared. "At the moment, we're separated."
Although he legally became a man 10 years ago, Beatie opted to keep his female reproductive organs in place and the image of his bearded face and baby bump was a startling visual.