After Three Kids, 'Pregnant Man' Says He's Done Having Babies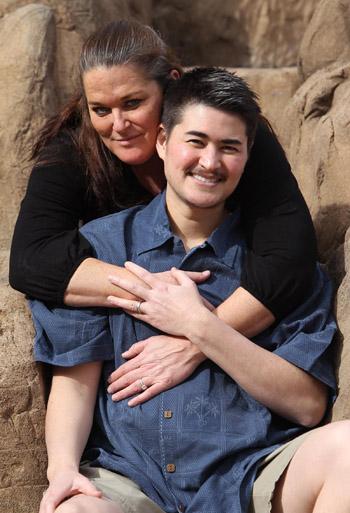 The 'Pregnant Man' has given birth to his last baby!
In an interview airing on The Doctors, Thomas Beatie says he is seriously considering having a hysterectomy.
Beatie was born a woman and legally became a man in 2002 although he never had his female reproductive organs surgically removed.
He and his wife Nancy have three kids -- Susan, Austin and Jensen, and it was she who breastfed the babies.
Article continues below advertisement
But the transgender dad had to go off his male hormones during each pregnancy. The impact that had on his body is more than he wants to go through again, and a hysterectomy would help stabilize him medically as a male.
Beatie, Nancy and all three of their kids will be on The Doctors on Monday.
RELATED STORIES: