Chaz Bono Gets His Back Waxed For Miami Gay Pride Parade...Ouch!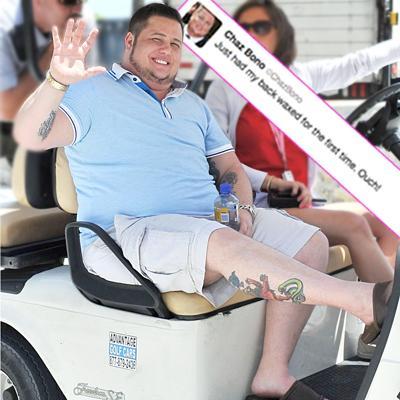 LGBT activist Chaz Bono headed south over the weekend to serve as Grand Marshall of the 2012 the Miami Beach Gay Pride Parade — but not before getting his back waxed!
Chaz, 43, was thrust into the spotlight — along with having Cher and Sonny Bono as parents — when he appeared as the first transgender participant ever on the hit ABC show, Dancing with the Stars.
"Just had my back waxed for the first time. Ouch!" he tweeted on Friday.
Article continues below advertisement
Chaz chronicled his gender transition from Chastity to Chaz, which began in 2008, in the well-received documentary called Becoming Chaz.
"I just got to my hotel in Miami, and I have a great view of the beach from my room," Chaz tweeted on Saturday.
"I'm excited about the pride parade tomorrow."
Tens of thousands turned out for the fourth annual parade on Sunday and its become the city's largest, one day event of the year.