Chaz Bono Survives On Dancing With The Stars; Cher To Attend Next Week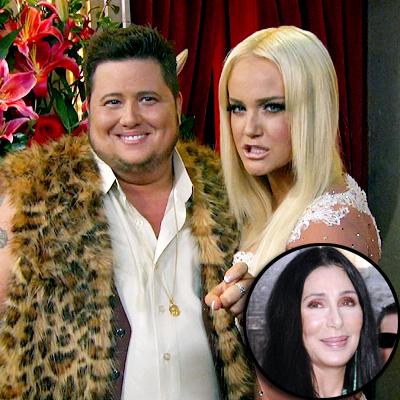 Chaz Bono survived another week on Dancing with the Stars, the same day his mother Cher promised she'd be cheering on her son in the audience if voters could forgive a pair of sub-par performances, and keep him alive in the competition.
They did, sending The Hills star Kristin Cavallari home Tuesday night, setting up a dramatic cameo for next week.
As RadarOnline.com previously reported, Cher tweeted Monday: "God hope Chaz hangs on till next week so I can come sit in the Audience & Watch."
Article continues below advertisement
In a series of tweets on Tuesday, Chaz wrote: "This is the most amazing experience. #SAFE #DWTS... I wish I could thank each & every one of you personally for your votes. YOU are the reason @LaceySchwimmer & I ARE DANCING AGAIN next week!!
"You guys are the reason @LaceySchwimmer and I made it through another week!" he wrote. "Thank you so much. I'll be trying my best again all week."
The 42-year-old author/activist --- who's been hobbled with injuries to his knee, ankle and right leg -- has finished in the bottom of judges' scoring the past two weeks, earning 17/30 points last week and 18/30 this week for his efforts.