Chaz Bono Out & About In L.A.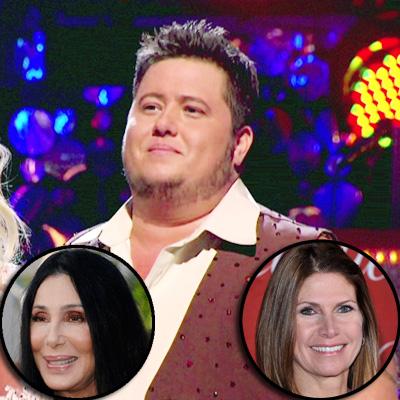 If Charles Barkley keeps putting his foot in his mouth, perhaps Chaz Bono can take his Weight Watchers gig.
The 42-year-old author/activist -- snapped running errands in Los Angeles on Monday --
appears to be keeping the extra pounds off following his stint on ABC's Dancing With The Stars.
While the holidays might have come and gone, the transgender son of Cher has one thing remaining on his wish list in his transformation from female-to-male: a penis.
Article continues below advertisement
"I could get a phalloplasty, which builds the phallus from a donor site on your body," he tells the new issue of Rolling Stone magazine. "I'm leaning more toward a metoidioplasty. It's a procedure that uses what you already have the clitoris which has grown larger from the testosterone.
"You end up with a smaller phallus than with the phalloplasty, but it's fully functional, it gets erect, and the sensation is all there."
MORE ON:
Dancing With the Stars
Chaz, who broke up with fiancée Jennifer Elia recently, said he's exploring options overseas to save some pennies.
"Well, I mean, to break it down, the surgery I want to have, I'd like to have the testicular implants and all of that, and I'd like to be able to urinate through it," Bono said. "The doctor I want to use is in Belgrade. It's going to be a little cheaper there. Probably $25,000, maybe $45,000, I really don't know."