Charles Barkley Mocks The NBA And Weight Watchers On SNL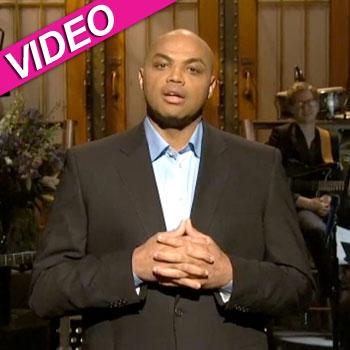 Charles Barkley hosted Saturday Night Live last night, and the slimmed down former basketball star hit several three-pointers in his opening monologue.
"Ever since I left, the NBA has been crap and everybody's gone broke," Sir Charles said to great applause.
Looking great after losing 38 pounds, Barkley didn't shy away from the topic of being a spokesman for Weight Watchers. "It works for me. I just have one problem. I am starving!" he said straight-faced.
MORE ON:
Saturday Night Live
Article continues below advertisement
The legendary big man added that he also has no problem "endorsing a feminine product." His next deal, he joked, is a line of women's pant suits for Ann Taylor.
This was Barkley's third time hosting SNL. It won't be his last.
You can watch his monologue here.
RELATED STORIES: