Jessica Biel Shows Off Engagement Rock With Justin Timberlake At The Met Gala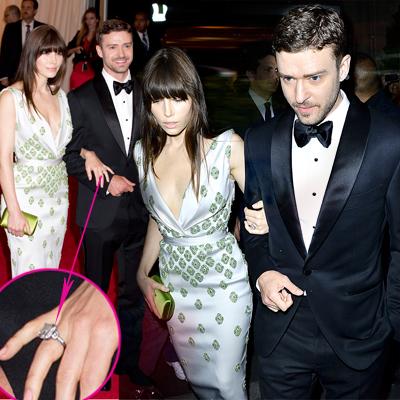 Radar Entertainment Editor
Jessica Biel had two special accessories at the glamorous Met Gala in New York Monday night -- her fiancé Justin Timberlake and her stunning engagement ring!
The happy couple, who got engaged over the winter and are planning a summer wedding, made their first appearance together at the Metropolitan Museum of Art and they both looked fantastic.
Jessica, 30, was draped in a plunging Prada dress covered in jade stones with her sparkling bling prominently displayed on her left hand.
Article continues below advertisement