Justin Timberlake And Jessica Biel Cuddle Through Mayweather - Cotto Fight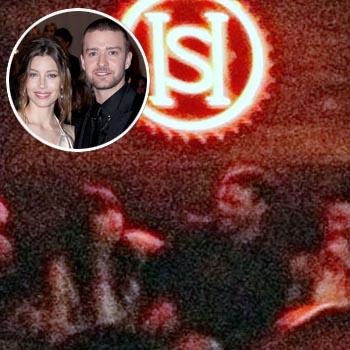 Nothing spells romance like a night out watching two men pummel each other. Well, at least that works if you're Justin Timberlake and his bride-to-be Jessica Biel.
The couple was in the VIP area of his restaurant Southern Hospitality restaurant in New York City.
The popular eatery had been set up as a great place to watch the Floyd Mayweather vs. Miguel Cotto fight -- on 14 big screens -- from the MGM Grand Arena in Las Vegas.
Article continues below advertisement
Justin and Jessica "cuddled and laughed with each other as they watched the fight," an eyewitness tells us. "And they really cheered when Justin Bieber entered the Arena with Mayweather."
Mayweather won the hard-fought battle by unanimous decision.
The victory was likely a bit bittersweet. Mayweather reports to jail June 1 for an 87-day sentence on a misdemeanor domestic battery conviction.
On the lighter note, Justin and Jessica are expected to report to the altar this summer in Italy.