Finally Going Public! Jessica Biel Flashes Justin Timberlake Engagement Ring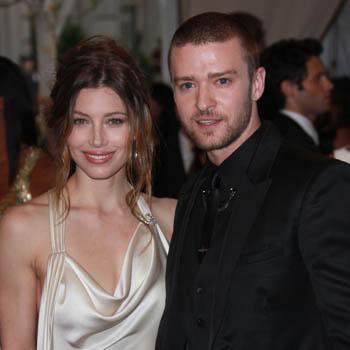 Article continues below advertisement
"Jessica was showing off her ring," a source says. "They were very lovey. Holding hands. They kissed a few times in front of the crew."
The Sexy Back singer and 7th Heaven star got engaged in late December in Jackson, Wyoming.
In an exclusive interview with RadarOnline.com Timberlake's grandmother, Sadie Bomar, confirmed the news, going on to say how happy she was to welcome Jessica to the family.
"Jessica is a very sweet girl, she's upright and everything and we love her," Sadie said. "She's a wonderful campaigner for the environment and Justin is too, a fine young man. Jessica will be a lovely member of the family."
MORE ON:
hollywood happenings
She continued: "They don't know if the wedding will be in Memphis or Colorado, it's all very new they haven't made any plans yet. Justin, his mum and dad and Jessica have all been in Montana all Christmas and New Year, that's when he proposed. Justin rang me himself on Christmas day to tell me about the engagement.
"You know Justin he's very laid back he was excited but he don't make a big episode out of anything. It just seemed like the right time for him I guess."