Padma Lakshmi Shaves Daughter Krishna's Head In Hindu Tradition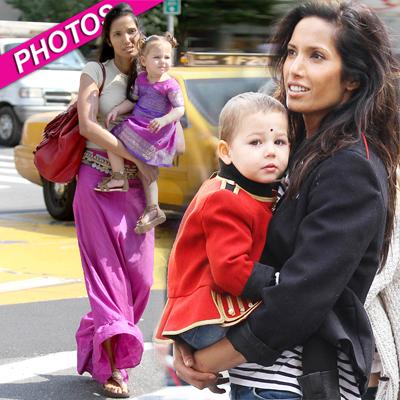 By Alexis Tereszcuk - Radar Entertainment Editor
Padma Lakshmi's daughter Krishna has a brand new hair-do -- no hair!
The gorgeous Top Chef host has shorn the curly locks of her two-year-old daughter Krishna not because she didn't like style, but in accordance with Hindu tradition and she still looks absolutely adorable.
Padma observed the Hindu ritual Mundana, where a child receives their first hair cut which signifies freedom from the past and moving into the future, as hair from birth is associated with undesirable traits from past lives. 
Article continues below advertisement
Carrying her little daughter through Soho, Padma was all smiles as she coordinated her military style jacket to match Krishna's and both ladies wore bug-eyed sunglasses!
Celebrities Involved In The Biggest Baby Scandals!
Padma has been locked in a nasty custody battle with the father of her daughter, Adam Dell, but her late boyfriend billionaire Teddy Forstmann left a sizable trust fund for Krishna.
With the money they can buy more super cute matching outfits!