Padma Lakshmi Shaves Daughter Krishna's Head In Hindu Tradition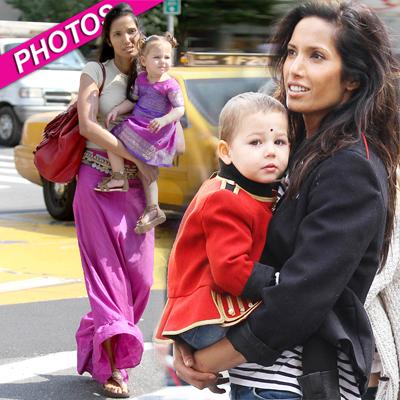 Article continues below advertisement
Carrying her little daughter through Soho, Padma was all smiles as she coordinated her military style jacket to match Krishna's and both ladies wore bug-eyed sunglasses!
Celebrities Involved In The Biggest Baby Scandals!
Padma has been locked in a nasty custody battle with the father of her daughter, Adam Dell, but her late boyfriend billionaire Teddy Forstmann left a sizable trust fund for Krishna.
With the money they can buy more super cute matching outfits!