Padma Lakshmi's Billionaire Boyfriend Dies Of Brain Cancer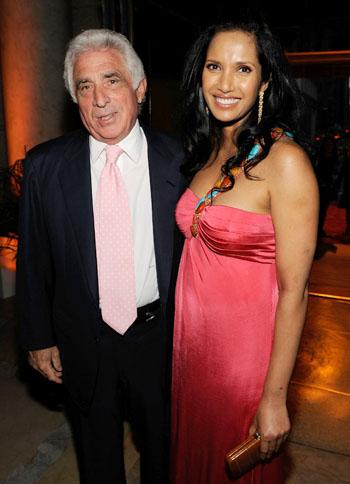 Top Chef host Padma Lakshmi is mourning the death of her longtime lover, Theodore Forstmann, who passed away from brain cancer on Sunday at the age of 71, RadarOnline.com has learned.
The billionaire businessman was the head of sports and modeling at talent agency IMG, he was recently ranked No. 242 among America's 400 Richest and is worth an estimated $1.8 billion, the International Business Journal reported.
Article continues below advertisement
Lakshmi and Forstmann have been dating for several years but kept their low-profile relationship private until the former model gave birth last year.
The arrival of one-year-old daughter Krishna in February 2010 led to speculation over who the father was, and it was later revealed to be venture capitalist Adam Dell, brother of Dell computer firm founder Michael Dell.
According to court papers, Lakshmi told Dell that she wished her child was from her other lover, Forstmann, and the baby's father claims that is why she didn't put his name on the birth certificate.
MORE ON:
hollywood happenings
Forstmann had an eye for beautiful younger women and previously dated Elizabeth Hurley and was even linked to Princess Diana before her death.
He was diagnosed with brain cancer and received treatment at the Mayo Clinic in May but vowed to fight the disease, telling the New York Times soon after his diagnosis, "This is not how I want to end. It's a bend in the road for me."
The billionaire is survived by his two sons, Siya and Everest, brothers Anthony and John, and sisters Marina Forstmann Day and Elissa Forstmann Moran.