Legendary Boxer Joe Frazier Under Hospice Care With Cancer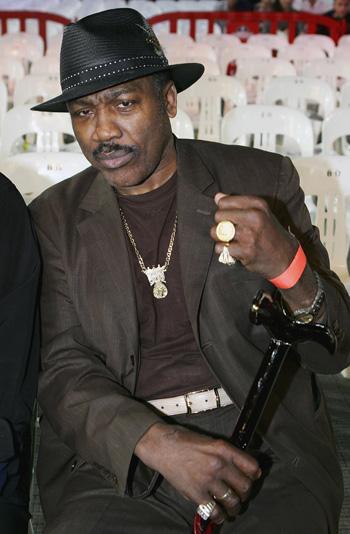 Joe Frazier is in the fight of his life. The legendary boxer of 'Thrilla in Manilla' fame was diagnosed with liver cancer a month ago. He is now under hospice care.
"We're looking for some miracles," Leslie Wolff, Frazier's business manager, told The Philadelphia Inquirer.
"When you're dealing with the Big C, it's not an easy thing to deal with."
Frazier's career lasted 20 years and featured three of the most famous bouts in boxing history, all against Muhammad Ali.
Article continues below advertisement
Their first fight, in 1971, took place at Madison Square Garden and the closed circuit viewing audience was estimated at an astounding 300 million worldwide.
"The Vietnam War stopped for several hours so the military could listen," said Wolff. "Troubles between the Protestants and Catholics in Belfast stopped so the Irish could see it. This man is an important figure in history."
Frazier won that fight, but lost the next two. Their first rematch was at the Garden.