Exclusive
Kris Humphries To Kim Kardashian: I Want Your Deposition Videotaped!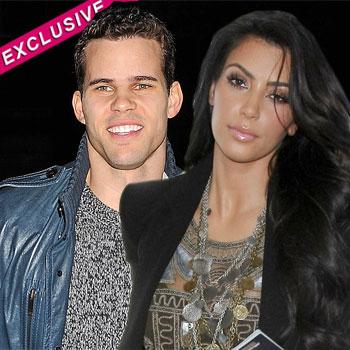 Article continues below advertisement
The judge handling the bitter divorce gave the go-ahead for Humphries to depose Kardashian, and his lawyers want it to be videotaped, which is routinely done. However, Kim is going to fight any filming of the proceedings.
"Kris' lawyer Lee Hutton has told Laura (Wasser) that he intends to videotape Kim's deposition, which is common practice in divorce proceedings. This is done in case a witness becomes unavailable at trial, and the deposition can be used as evidence. Kardashian's camp has vowed to vehemently fight having the deposition taped, they don't think it's necessary and are afraid that it could get leaked to the media, despite assurances from Kris' lawyer all video evidence will be kept in a safe and won't see the light of day until the trial," a source close to the former couple tells us.
"It's very likely that Wasser will file legal docs asking the judge to intervene and not have the deposition filmed, and Kris' team is ready for that, and will cite numerous cases in which a spouse has been deposed on camera. Kris is just baffled at the opposition he is getting from Kim and he is vowing to take this to trial, unless Kim publicly apologizes to him, and admits that the marriage was a fraud. He absolutely isn't interested in her money, period," the source adds.
Article continues below advertisement
Team Humphries plans on grilling Kardashian about several subjects, including what happened to the $325k white Ferrari the former couple was given as a wedding gift by a wealthy Malaysian businessman.
"Kris wants a divorce trial so that the truth can finally come out, amongst other matters, he wants to know about a $325k wedding gift that the couple got from a very wealthy Malaysian businessman that attended the wedding," a source told us. "Kris was at Kim's house when the very gift was delivered -- it was given to both of them, but Kim has kept sole ownership of the gift and has used it extensively. She will be asked about it, under oath, on the stand at the trial. The total of their wedding gifts, not including the $325k luxury item, was around $400k, and not the $100k value that Kim has publicly stated. When you include the $325k gift, they actually got over $700k in total in wedding presents, so Kim should have donated a lot more to charity that the $200k she claims she has."
"Kris' attorneys also plan on calling the Malaysian gift giver as a witness because Kim has denied that they received the $325k gift and said instead that he gave them a vase valued at around $200. The man is a billionaire; there is no way he would have given them a vase, and Kris has proof that the businessman gave them the over the top gift. For Kris this isn't about the money, it never has been, it's about the truth finally coming out," the insider says.