Hunger Games Star Josh Hutcherson Buys Heath Ledger's Old Home: Take A Peek Inside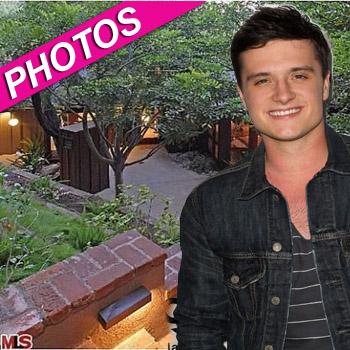 Article continues below advertisement
Zillow states that "Ledger purchased the property from Degeneres in August 2005 for $2,100,021. He and his girlfriend, Michelle Williams, lived there throughout their relationship and the birth of their daughter until their split in 2007. After Ledger's death in Manhattan in January 2008, the Hollywood Hills home was put on the market and sold that July for $2.5 million. Since then, the mid-century abode has bounced on and off the real estate market, most recently listed for $2.995 million."
The 1,861 square-foot home only has 2 bedrooms and 2 bathrooms, but it's the more than 2,000 square feet of outdoor living spaces that makes this such an attractive steal.
The grounds consist of multiple decks hidden by the greenery of trees, which lends to its nickname as "The Tree House." One of the decks has a movie projector and lounge area; other spaces feature more seating, a barbecue and dining area.