Exclusive
John Travolta Sex Scandal: Accuser #2 FIRED For Inappropriate Conduct In Spa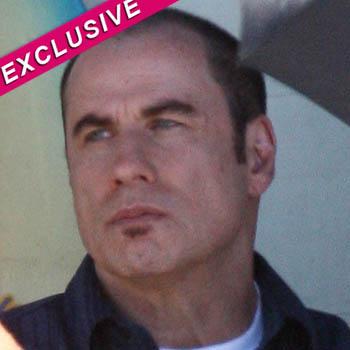 Article continues below advertisement
"Casey was the massage manager at the spa and he was fired for being sexually inappropriate with clients and coworkers," an insider exclusively revealed.
"Ironic, since he's now accusing John Travolta of the doing the same thing. As far as I know Casey was only inappropriate with women, but he definitely crossed the line!"
According to the source, Casey would remove the sheet placed over women when it wasn't necessary and would wrongfully touch their breasts.
"Complaints were made. He was a total creeper and it didn't surprise anyone when he was let go," the source said.
"His reputation was ruined in North Carolina so he left the state for the sake of his career, but I don't think it's something he can ever escape."
As RadarOnline.com first reported, Casey filed a $2 million sexual battery lawsuit under the anonymity of John Doe #2, alleging that Travolta solicited him for sexual favors while giving him a massage in his Atlanta resort hotel room in January, 2012.
Article continues below advertisement