Exclusive
Ellen Barkin Is Plastic Fantastic! 'She Looks Better Than Before,' Says Expert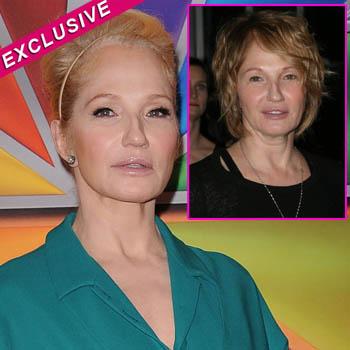 Article continues below advertisement
"I suspect that she's had a facelift, causing her face to look tight and a bit pulled," Dr. Youn told RadarOnline.com. "Her face appears terribly tight nowadays, as if she's in a wind tunnel but if it was done recently, I suspect that she will look more and more natural with time."
Barkin opened up about the aging process and her secrets to looking great at over 50 to Oprah.com five years ago, when she revealed that she wasn't a fan of Botox.
"I don't like the way it makes people look. Too many people go overboard, and for an actress, that's deadly. It keeps you from being able to have expressions," said Ellen.
Instead, she explained her dream was to get, "Just a tighter version of my face."
While Barkin appears to have softened her attitude about plastic surgery and attained her dream of tightness, Dr. Youn still thinks she is opting for other less restrictive injectables over Botox.
Article continues below advertisement
"She appears to have had filler injections to some of the wrinkles of her face, causing her to look smooth," he explained.
Whatever she has had done, Ellen isn't going to let age get in the way of living life to the fullest. "Old is the new sexy!" gushed the Modern Family guest star, who happily flaunted a boy toy 31 years younger her junior last year.
RELATED STORIES: