Exclusive
Uber Cougar : Ellen Barkin Gets Serious With Boyfriend 31 Years Her Junior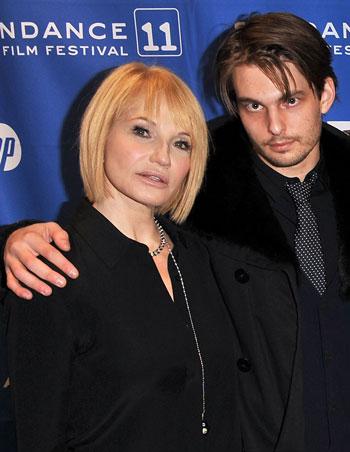 RadarOnline.com Staff Reporter
Move over Demi Moore – there's a new cougar in town.
Get this — while Ellen Barkin was busy launching her acting career in 1982's Diner, her current beau wasn't even conceived yet!
Barkin, 57, has been quietly dating 26-year-old Sam Levinson for more than two years and the couple reportedly moved in together recently at her West Village home in Manhattan.
Not only is Sam 31 years her junior, but he's also the son of Barry Levinson — who directed a then 28-year-old Barkin in Diner.
Article continues below advertisement
The Ocean's Thirteen actress even has two children from her marriage to actor Gabriel Byrne who are closer in age to Sam than she is — Jack, 21, and Romy, 19.
Sam is an actor, director and screenwriter who won the 2011 Sundance Film Festival Waldo Salt screenwriting award for his directorial debut in Another Happy Day.
Well, guys have been doing it for years – so why not the ladies? What do you think of the age difference, a go or a no? Leave your comments below.