Kris Jenner 'Wakes Up' With A Huge Trout Pout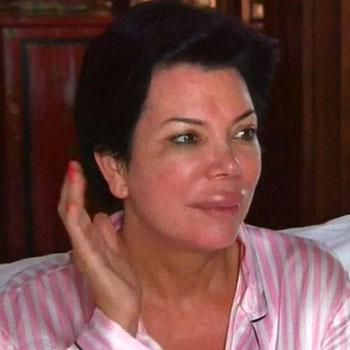 Momager supreme Kris Jenner is the star of a new preview for the upcoming seventh season of the family's flagship reality show, Keeping Up With The Kardashians.
In the clip, Kris' famous kids run in the room to tend to their mother, 56, as she wakes up to a huge trout pout.
Kris appears to be taken aback by her appearance, leaving the audience to wonder if she's had a bad reaction to cosmetic surgery or if she is just playing a practical joke.
Article continues below advertisement
The new season will feature 18 one-hour episodes, the most ever for the show.
As RadarOnline.com previously reported, Kim Kardashian's new boyfriend, Kanye West, will be appearing on the new season.
"Kanye is head over heels in love with Kim, and he has told her he would love to appear on the reality show if she wants him to. Kim is a bit leery of having her man appear on camera because of the whole fiasco with her soon-to-be-ex-husband, Kris Humphries, but watch for Kanye to make several appearances on the show towards the end of the season. Viewers won't see him featured in the first part of the season, and it won't be all about Kanye," a show insider told RadarOnline.com exclusively.