Bobby Brown: I Trust Bobbi Kristina Not To Repeat My & Whitney's Mistakes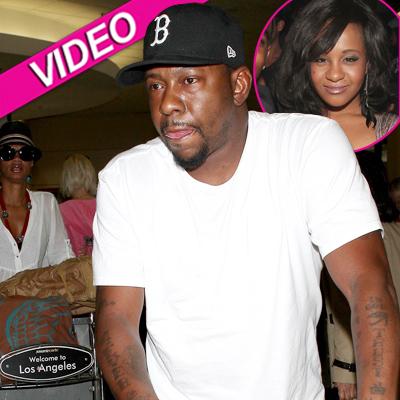 Whitney Houston's ex-husband Bobby Brown said Tuesday that he's "extremely proud" of daughter Bobbi Kristina, and believes the 19-year-old won't fall into the pit of Hollywood excesses -- the booze, the drugs and other vices -- that played a part in her mother's own demise.
Despite Brown's optimism, there are signs that Bobbi Kristina is still struggling in wake of her mom's death. As RadarOnline.com exclusively reported earlier Wednesday, sources say she recently abruptly quit her new TBS comedy show, Tyler Perry's For Better or Worse.
Article continues below advertisement
Talking about his daughter, the Every Little Step singer told MTV News that when "any parent that has a teenager in their life, they go through things: they go through phases that they might not be doing exactly what you want them to do in life, but they grow out of it, and my baby girl has grown out of it."
Despite incidents in the wake of Whitney's death that raised eyebrows, Bobby said his daughter is "extremely smart" and can avoid the pitfalls of fame.
"I trust and believe that she's smart enough to not go down the same road that maybe I did in the past or her mother did in the past," he said.
Ironically, Bobby said earlier this month he "would always be worried about that" Bobbi might start slipping.
The Roni singer told MTV News Tuesday Bobbi's "acting, and she's working on music and she's doing what she has to do to recover from her loss … our loss."
Article continues below advertisement
Bobby, 43, also addressed the rumors Bobbi Kristina would be taking her mother's last name in moving forward with her career.
"She can't change her last name, her name is her name," the On Our Own singer said. "She'll forever be known as Bobbi Kristina Brown. There's no changing that, there's no taking that back."
Watch the video on RadarOnline.com
Bobby's first album in 14 years, Masterpiece, hits stores June 5.