Exclusive
Whitney Houston's Family Held Failed Intervention For Bobbi Kristina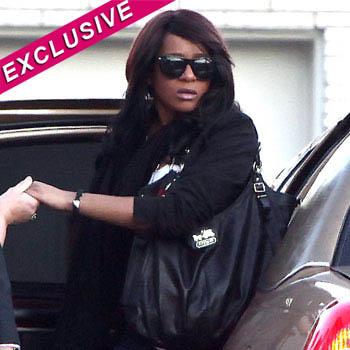 Article continues below advertisement
Exhausting all options, the family has even turned to Whitney's longtime professional patron, music producer Clive Davis, to dangle a career carrot over the head of Bobbi Kristina, an aspiring singer to try to encourage her to get her act together.
"Clive keeps telling Bobbi she needs to go to rehab, and that if she does, he'll help launch her music career," the source tells Star. "He's doing everything he can."
Speaking to Oprah Winfrey on Oprah's Next Chapter last month, Bobbi -- who reportedly got high the day Whitney was laid to rest -- opened up about her mood swings following her mother's passing.
"It comes in waves: One moment I can be happy and laughing, but then it comes over me," she told Oprah. "Sometimes, it's so surreal. I still walk into the house like, 'Mom?' But I've accepted it."
For more on this exclusive story, check out Star magazine -- on newsstands Thursday.