Sling Babe: Anne Hathaway Nurses Injured Wrist In NYC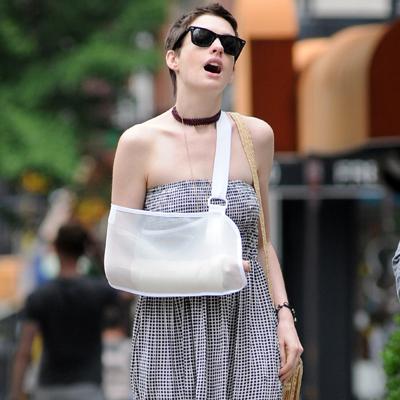 Anne Hathaway sported a fashion accessory we wouldn't wish on anyone -- a sling.
Anne, who was snapped grabbing breakfast with her fiance Adam Shulman in Brooklyn, New York Wednesday, "had a minor accident over the weekend and injured her wrist," according to a statement from her rep.
Anne Hathaway's Super Skinny Bikini Beach Body!
Thankfully, the rep classified Anne's injury as "nothing serious," which is good news for the 29-year-old star, as she'll soon be on the promotional trail for her upcoming summer blockbuster The Dark Knight Rises, which hits theaters on July 20.
Article continues below advertisement