First Look At Skinny Anne Hathaway Singing In 'Les Mis'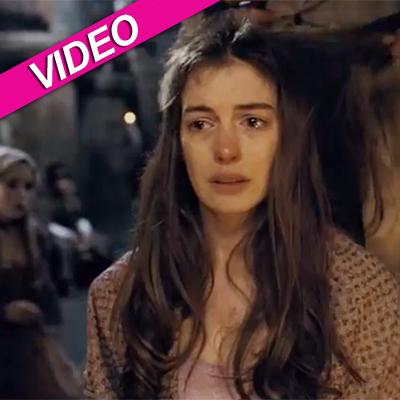 Finally, we're getting our first look at Anne Hathaway in the film version of the Broadway musical Les Miserables.
Although the big budget movie features an all-star cast, in the just-released trailer, the Oscar nominated Hathaway takes center stage as she sings the haunting song, I Dreamed A Dream, as we see the first images of the sweeping sets and action.
Article continues below advertisement
Hathaway, 29, chopped her long dark locks for the film and is believed to have dropped 16 pounds in order to play the dying prostitute Fantine.
Director by Tom Hooper (The King's Speech), Hugh Jackman stars as Jean Valjean, Russell Crowe as Inspector Javert, Amanda Seyfried as Cosette, Eddie Redmayne as Marius and newcomer Samantha Barks as Eponine.
Les Miserables hits theaters this Christmas.