LEGO To The Movies: Check Out This Wacky Preview Of The Dark Knight!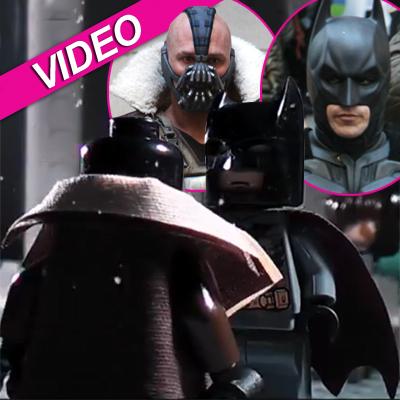 Talk about a toy story!
A sure-to-go-viral video preview of The Dark Knight Rises -- in LEGO form -- has hit Youtube, going moviegoers a eye-popping-yet-accurate plastic depiction of what they can expect to see this summer when the blockbuster sequel arrives on the silver screen.
The video, which has already racked up more than 125,000 views, was uploaded by ParanickFilmz, who's also given LEGO life to films franchises such as Indiana Jones and Harry Potter.
Article continues below advertisement
Watch the video on RadarOnline.com
The Batman adaptation features an all-star cast including Christian Bale, Anne Hathaway, Joseph Gordon-Levitt, Morgan Freeman, Michael Caine, Marion Cotillard and Liam Neeson.
Fun fact: The phrase LEGO is derived from the Danish expression phrase "Leg godt," which translates to "play well" in English.
The Dark Knight Rises hits theaters on July 20.