The Dark Knight Rises: New Trailer Released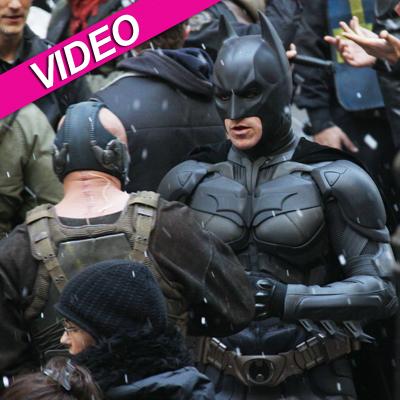 We've got a brand new preview of The Dark Knight Rises right here on RadarOnline.com, revealing more of what's sure to be one of this summer's big money blockbusters.
In this clip, we see Anne Hathaway in her sexy Catwoman suit, riding a motorcycle and dryly telling Batman, "My mother warned me about getting into cars with strange men," as she enters the Batmobile.
Hathaway, Christian Bale, Tom Hardy, Joseph Gordon-Levitt, Morgan Freeman, Michael Caine, Marion Cotillard and Liam Neeson all appear in the highly-anticipated motion picture.
Article continues below advertisement