Who Me, Sexy? Heidi Klum Daringly Bares Her Body-Painted Hot Bod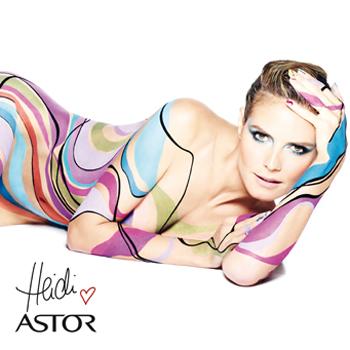 Heidi Klum knows that sexy is the best revenge!
The smokin' hot supermodel stripped down into her birthday suit and had her bare body painted in vibrant colors for a brand new Astor campaign– and RadarOnline.com has the steamy new naked image.
The soon-to-be-divorced star is completely naked in the new advertisement for the cosmetic line, laying seductively on her side and covered in swirls of colorful pant
Article continues below advertisement