Heidi Klum Files For Divorce From Seal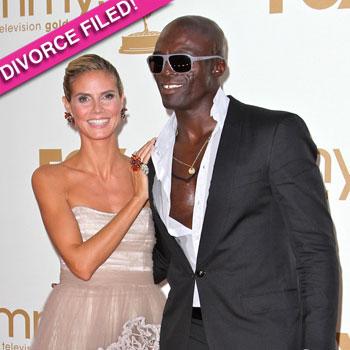 Heidi Klum has formally filed for divorce from Seal, her husband of almost seven years, RadarOnline.com is reporting.
Klum and Seal separated nearly three months ago, and the couple have three children together. Seal adopted Klum's oldest daughter, Leni.
DOCUMENTS: Read Heidi Klum's Petition For Divorce
"I feel like I'm in the eye of the tornado. It's emotions inside of your body that are a tornado. And then the outside world doing all this craziness -- with you wanting it or not wanting it -- is another tornado," Klum told Elle.
Article continues below advertisement
"But as hard as it is, so is life. And sometimes I think a curveball just comes at you."
The German supermodel was recently spotted getting cozy with Thomas Hayo, a judge on Germany's Next Top Model.
"They want to keep it a secret, but for the people on the set, the matter is clear," a source told Germany's In Touch magazine, noting the body language between the two screams something's going on.
One eyewitness told the magazine they saw Hayo "lay his hand on her thigh" during a business dinner."