Plastic Is Not Fantastic! Heidi Klum Horrified By Young Stars Who Have Gone Under The Knife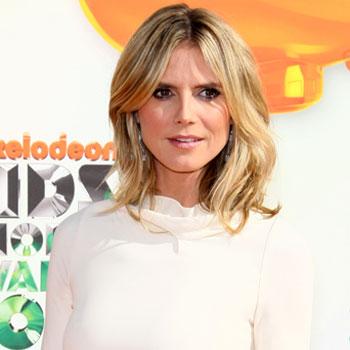 Heidi Klum has never gone under the knife, and is horrified with young Hollywood's latest plastic surgery disasters!
The German supermodel sounds off about cosmetic surgery in the May 2012 issue of Allure magazine, revealing her shock about young stars transforming their faces.
"Ask me again when I'm 65, but…I'm proud to be able to say, in this day and age, I haven't done anything," she explains when asked if she has ever gotten Botox or any other work done.
Article continues below advertisement
Klum, who reveals her flawless, naked body in the revealing photo spread, is not attracted to the plastic look.
"Everyone has a view of what's pretty and what's not pretty, and surgery just doesn't look pretty to me. Especially when I see it on really young girls."
"I don't want to name names, but it's like, Wow, I remember you five years ago, looking to me so beautiful, and now it's like…who is this person? And I know girls half my age who do it. What are they gonna do at 40 or 50, when the s**t really hits the fan?"