Not In Our Neighborhood! Florida Mansion Turned Rehab Center Infuriates Wealthy Locals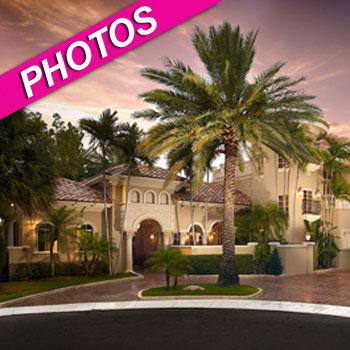 By Debbie Emery - Radar Reporter
A multi-million dollar mansion that has been transformed into a halfway house for recovering drug and alcohol addicts has caused an uproar in an exclusive Florida neighborhood.
The expansive waterfront property located in The Cove neighborhood of Deerfield Beach, Florida, boasts a home theater, a full-time chef in a professional kitchen, beautiful views, a grand piano in a sitting room overlooking a sprawling patio with a pool and Jacuzzi hanging over the sea, reported ABCNews.com -- but instead of housing a wealthy business mogul it will now be home to patients of TLC Recovery.
Article continues below advertisement
"After the initial phase of a drug and alcohol rehab many people wonder what the next step is. This is where we would like to assist," the TLC Recovery website states. "In our house our residents not only enjoy the comforts of South Florida living, but we have designed a regimented program in the house to begin to break the habits that were learned from years of drug and alcohol abuse."
However, those living in adjacent homes that sell for around $2 million each are boycotting the new additions to the neighborhood, claiming they have an issue with a business in a residential area.
"We've heard from residents and we know there's a facility that exists, but the city hasn't received an application for this party yet," said Rami Altherr-Musto, the city spokeswoman for Deerfield Beach, "This is the first item of this nature that we've encountered."
While most locals don't like the idea of addicts coming on 90-day stays while they dry out, one homeowner is happy to help those going through a tough time.