Rapper T.I. Released From Atlanta Halfway House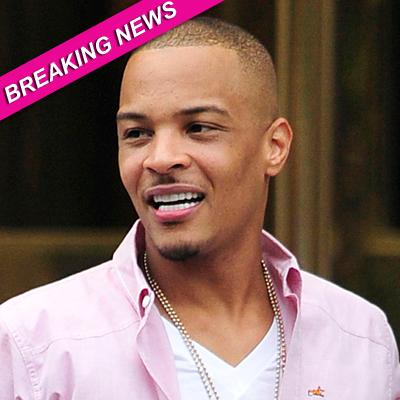 Rapper T.I. is a free man again after he was released from an Atlanta halfway house early Thursday morning, RadarOnline.com has learned.
The rapper, whose real name is Clifford Harris, had spent the last 14 days of his 11 month prison sentence for parole violation at the house, reported CNN.com. He'll now begin a year-long probation period, said his lawyer, Steve Sadow.
The Whatever You Like singer was arrested in September 2010 on drug charges and received the prison sentence for violating the terms of the probation he received after he was convicted of federal firearms charges, reported the Washington Post.
Article continues below advertisement
He was released from prison and sent to the halfway house on August 31st, but then put back in federal lock-up over a dispute with prison officials, and finally returned to the halfway house September 15th.
The talented rapper has made more headlines than hits the past three years: He served a seven-month stint behind bars following a 2009 arrest on gun charges after he attempted to buy three machine guns in the parking lot of an Atlanta grocery store.
He was then arrested in September 2010, along with his wife, on drug charges when a motorcycle officer stopped their car on Sunset Boulevard in Beverly Hills.
A police report said suspected drugs were found in the couple's car and they were both arrested on drug charges. The charge against the rapper was later dropped, but he failed a drug test given by his parole officer, reported CNN.com.
RELATED STORIES: