Rapper T.I. Released From Federal Prison Early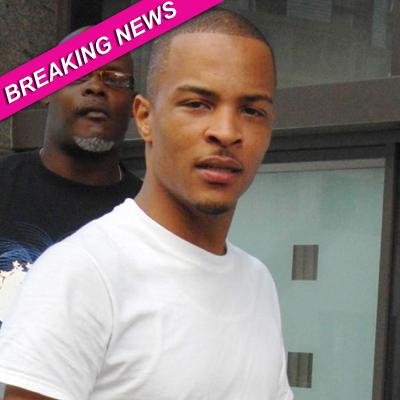 Rapper T.I. was released Wednesday from a federal prison in Arkansas -- one month early, RadarOnline.com is reporting.
A Bureau of Prisons spokesman said T.I. -- whose real name is Clifford Harris -- was released at 7:29 a.m. Central time from the Forrest City low-security prison in Arkansas.
Upon his release, T.I. took to Twitter and posted: "Feels great to be back where I belong...Back in the arms of those who need me the most."
Article continues below advertisement
Soon after, he posted: "The storm is over & da sun back out. IT'S OUR TIME TO SHINE SHAWTY!!!!! Welcome to the beginning of our Happy Ending!!!!"
The Atlanta-born T.I., 30, was sentenced to eleven months in prison last October for breaking the terms of his federal probation for an earlier weapons violation after he and his wife Tiny were arrested in Los Angeles on drug charges.
He was set to be released at the end of September, but prison authorities released him a month early.
During his time behind bars, T.I. released his seventh studio album, No Mercy. He's also had a successful acting career, starring in the films Takers and ATL.
RELATED STORIES: