More Imperfections Of The Rich & Famous! 10 Stars With Not-So-Fabulous Feet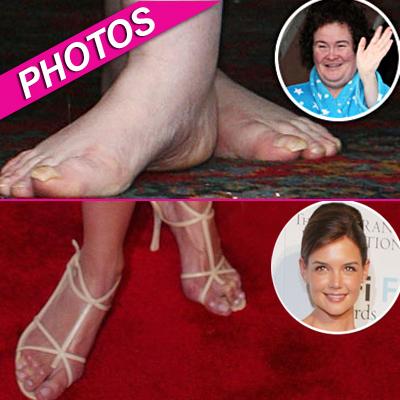 Article continues below advertisement
She may be the most Posh import from England, but Victoria Beckham does not have fancy feet! The former Spice Girl and fashion designer to the stars looks great in clothes, but isn't exactly an ideal candidate for open-toed heels and sandals.
Iman and Naomi Campbell may be two of the biggest supermodels in the world, but from the looks of their feet, the bombshells probably aren't getting paid the big bucks to show off their feet.
And money isn't the only thing that Oprah Winfrey has more of than you do! The influential billionaire also has an extra toe!
To see all the stars with not-so-fabulous feet, click here.