Imperfections Of The Rich & Famous! 10 Stars With Bizarre Body Parts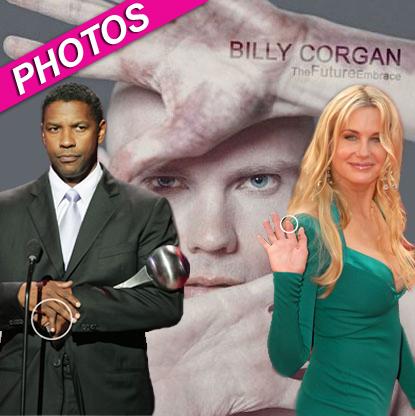 These stars may be sexy, but they aren't perfect!
From extra toes to absent belly buttons, Hollywood's hottest stars prove that you don't have to be flawless to be famous. RadarOnline.com has photos of 10 stars showing off their bizarre body parts and imperfections!
What do Megan Fox and Vince Vaughn have in common? Both the Transformers babe and The Wedding Crashers star have not-so-ordinary thumbs.
Article continues below advertisement
Oprah Winfrey has more money than most people in the world -- as well as an extra toe! The billionaire media honcho has six toes instead of five on her left foot.
Matthew Perry is a Friend with a really short middle finger! The actor apparently lost part of his right middle finger during a childhood accident.
Karolina Kurkova has no problem scoring the top paying modeling gigs in the world showing off her marvelous midsection in skimpy swimsuits and lingerie, even though she is missing a belly button. According to her rep, it is due to an operation that she had as a child.
What other hot Hollywood stars aren't quite perfect? Find out by clicking here.