Autistic Boy's Teacher Denies Calling Him A 'Bastard'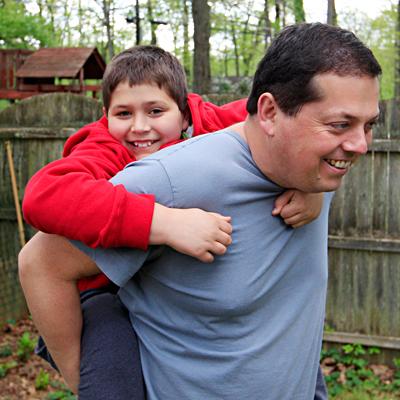 The former teacher of an autistic boy accused of bullying him and calling him a "bastard" has denied the accusations.
New Jersey special needs teacher Kelly Altenburg issued a statement through her attorney Friday saying she did not mistreat 10-year-old Akian Chaifetz.
The little boy's father Stuart Chaifetz had secretly put a voice recorder in his son's pocket for him to wear in class after teachers at Horace Mann Elementary School in Cherry Hill, N.J. repeatedly said he was misbehaving.
Article continues below advertisement
Chaifetz said he was disgusted by what he heard on the six-and-a-half-hour long tape and the staff was making his son's life a "living hell" by mocking him, telling him to "shut up" and having inappropriate discussions within earshot of him.
But Altenburg's attorney says the serious claims had "hurt her deeply" and put her family in "harm's way" because of the attention it has received since the concerned father posted the audio tape on YouTube – already garnering more than 3.4 million hits as of Friday morning.
"Mr. Chaifetz… has been disingenuous in his assertions and has failed to advise the public accurately, including the fact that for at least approximately one hour in the beginning of the day at issue, Mrs. Altenburg was not even in the classroom with Mr. Chaifetz's son," attorney Matthew B. Wieliczko said in a statement.
He further said that the comments were "not even made in her presence" and there was "no basis, either legal or truthful" for her to be blamed for what was said.
Article continues below advertisement
Akian no longer attends the school and Chaifetz said his son is "doing much better now he's away from there."
As RadarOnline.com previously reported, a lawsuit on behalf of the little boy has been filed by professional musician Pat Gesualdo who made the federal complaint on Thursday alleging that the child's rights were violated.
The school says that "individuals who are heard on the recording raising their voices and inappropriately addressing children no longer work in the district and have not since shortly after we received the copy of the recording."
Dream Big! Autistic Boy Overcomes Adversity To Become Rapper