Exclusive
Jaleel White Admitted To Being Abusive Under Oath, Says Baby Mama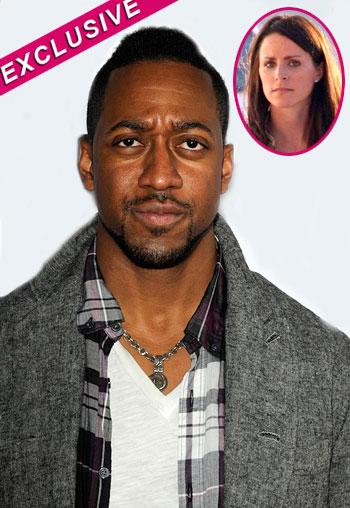 Article continues below advertisement
According to Bridget the deposition with his admittance was kept under wraps "because he made everything confidential on file, so for him to deny that it happened is ridiculous."
As RadarOnline.com first reported, Bridget wanted her side of the story to be heard and it painted the Dancing with the Stars family favorite as an abusive, cheating boyfriend.
"He hit me across the chest area. He pushed me into the toilet, and it broke. Water went everywhere, through the walls and even to the kitchen downstairs," she says. "Verbally and emotionally, he's abusive. He told me I'm not working; I have no money; I'm white trash. None of it was true."
But Jaleel quickly took to the defense, appearing on Entertainment Tonight on Wednesday attempting to claim his innocence, yet admitting a domestic violence report was filed against him and dancing around the truth.
Bridget is sticking to her guns though and isn't dancing around anything.
"When he put my stuff in storage, he deleted 3,000 photos on my computer. He knew I had the photo of the toilet busted, but he didn't know I had it on my phone. I think he was looking for that photo," Bridget revealed when talking about the time she claims he forced her to move out of their shared home.