Exclusive
Jaleel White Admits Police Report Filed For Domestic Violence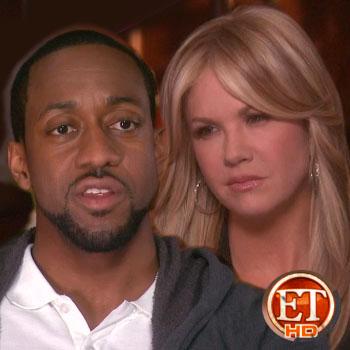 Apparently, Jaleel White has a fuzzy memory when it comes to his own family matters.
The Dancing with the Stars contestant Wednesday showed he's great at tap dancing around the truth, admitting to Entertainment Tonight his ex-girlfriend Bridget Hardy indeed filed a domestic violence claim against him, but downplayed it as a strategic "ploy" to boost her bankroll.
The interview turned downright comical when host Nancy O'Dell -- who referred to White as a "TV icon" -- actually told him how "sorry" she was that he had to go through this! (Interestingly, Nancy's "sorry" comment was edited out of the version of the story posted on ET's website.)
Article continues below advertisement
White told ET's sympathetic ears that Hardy sent him an e-mail congratulating him on landing Dancing with the Stars and then subsequently sold a story about their relationship.
Unfortunately, ET didn't bother to check the facts – but RadarOnline.com has. We've learned that Hardy did NOT ask for or receive any compensation from Star magazine, which broke the exclusive about Jaleel's abusive behavior and cheating. In fact, RadarOnline.com has also learned that it was Star who tracked down Hardy and not Hardy who initiated contact.
In the interview, White claimed Hardy filed a police report as a "ploy" to get money out of him in their child custody dispute.
ET allowed White's claim go unchallenged that she sold the story as some sort of revenge.
As we previously reported, Star last week broke the news of Hardy's accusations White not only cheated on her, but hit her "across the chest area" and pushed her into a toilet so hard, it broke.
Article continues below advertisement
"Verbally and emotionally, he's abusive," Hardy exclusively told Star. "He told me, 'I'm not working, I have no money, I'm white trash.'"
Ironically, White refused comment to People over the conflict this week, saying he wasn't legally allowed to discuss details of his ongoing custody case. But on ET Wednesday, the 35-year-old former child star didn't seem to be under the spell of a gag order, telling the show there was "zero" physical abuse in his rocky relationship with Hardy.
"There was no verbal abuse," he said. "Couples argue, that's normal. I'm not going to pretend like we didn't have any arguments, obviously we broke up.
"But to say verbal abuse, and to come out with that during Dancing with the Stars, when this is an old child custody case matter that was settled in 2010, this is not a new story -- it was an attack on my joy."
White is attempting to revitalize his career with an appearance on the widely-seen ABC dance show.
Article continues below advertisement