Exclusive
DWTS Stars' Tristan MacManus Thought 'Gladys Knight Danced Well,' Despite Disappointing Score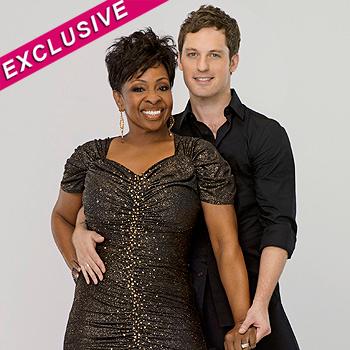 Article continues below advertisement
"It's one of those nights. I thought we danced well, I was happy with the performance but I wasn't happy with one of those scores," revealed Tristan, trying to hide his disappointment.
"I wasn't expecting Len's low score but if he thinks it was a five then that's his opinion. He doesn't have to explain himself, he didn't appreciate the dance, I suppose. There's always going to be a part of each season when you are going to get bad reaction."
Ultimately, MacManus doesn't think the scores are important and takes more interest in the comments that come with them, including Len's quip that he "wasn't feeling the dance."
"It's certainly not a personal thing, he doesn't want to see any of us doing bad – he likes people, he wants to give constructive criticism so it wasn't a slam against us."
The dance veteran from Dublin is determined to put the lousy night behind him and focus on next week's smooth moves.
MORE ON:
Elisabetta Canalis
Article continues below advertisement
"As soon as the dance ends you look forward to the next week. We will certainly be working on the frame if it is a ballroom dance but not to the detriment of the entertainment factor of it," he explained, referring to Goodman's tips.
"People will be happier to see us smiling and enjoying ourselves. I always take all advice 100 percent and try and work it into what you're doing."
As for who he thinks is shining from the competition, Tristan was surprised to be so impressed by Green Bay Packers star Donald Driver, who flew across the dance floor to a final score of 24. "I think Donald is superb," he told RadarOnline.com.